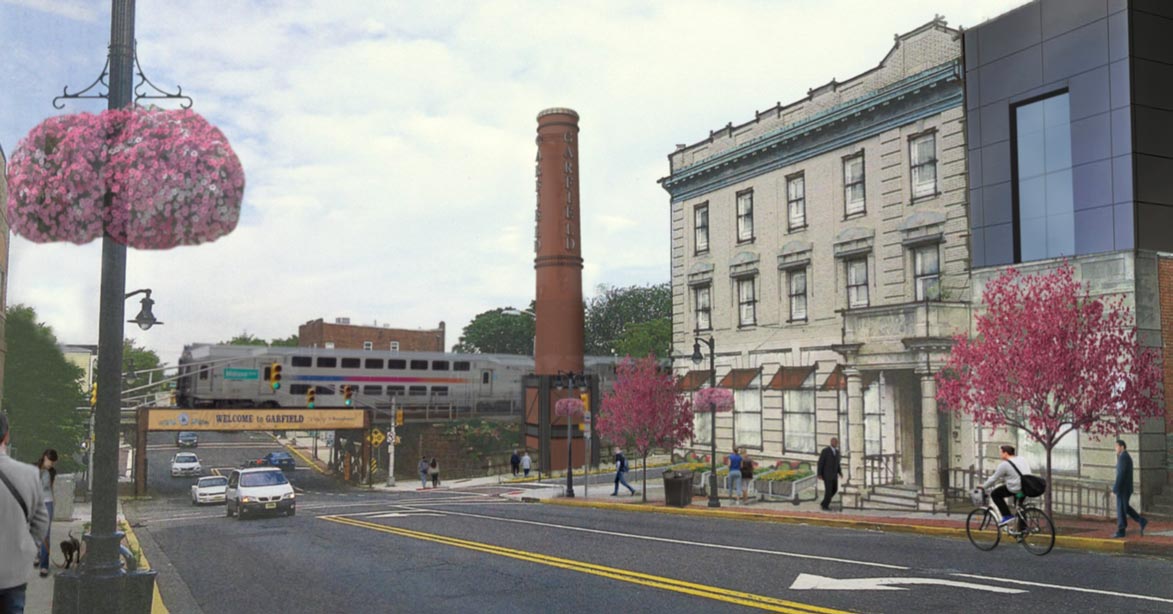 From river to rail, Garfield's Passaic Street corridor has all the elements needed to be New Jersey's next prosperous transit community
The Mayor of the City of Garfield and its Municipal Council have targeted a 19 city block area adjacent to the Passaic Street corridor for revitalization and designated this area as "an area in need of rehabilitation." This area includes the blocks directly abutting the NJ Transit right of way, which possesses the most potential for development. After a comprehensive planning study of the area, Greater Bergen Community Action (GBCA) and DMR Construction Management Inc., have been designated Co-Master Redevelopers. As the city works towards an official transit village designation, GBCA and DMR are excited to bring together their resources in planning, development, and finance to implement the project designed to bring new energy to an already diverse and growing city.
Garfield's Passaic Street
Passaic Street, one of the busiest commercial corridors in the city, runs from the Passaic River to NJ Transit's Garfield train stop, and is a perfect example of the type of community that is experiencing steady population growth and has the potential for successful transit-oriented development in the area.
The city is working to develop property along the Passaic River as a place for recreation and leisure (much like Garfield's already beautifully restored Riverfront Park).

A train stop connects commuters to New York City's Penn Station in 31 minutes and other major transit hubs in less than 20 minutes.

A walkable downtown connects the Passaic Riverfront to what is the nucleus of any transit community, the train stop.
Since 2008, transit-oriented neighborhoods have experienced a steady population surge accounting for almost 40% of New Jersey's population growth.
In an article written for The Record newspaper of Bergen County, Tim Evans, Research Director at New Jersey Future, who advocates for transit-oriented development, says, "Places that are more walkable and mixed-use and have downtowns, generally saw their growth increase a lot more dramatically than is true in more car dependent areas." Some areas in Bergen County that have already capitalized on the population growth around their transit hubs with successful development projects are Hackensack, Rutherford, and Wood-Ridge.